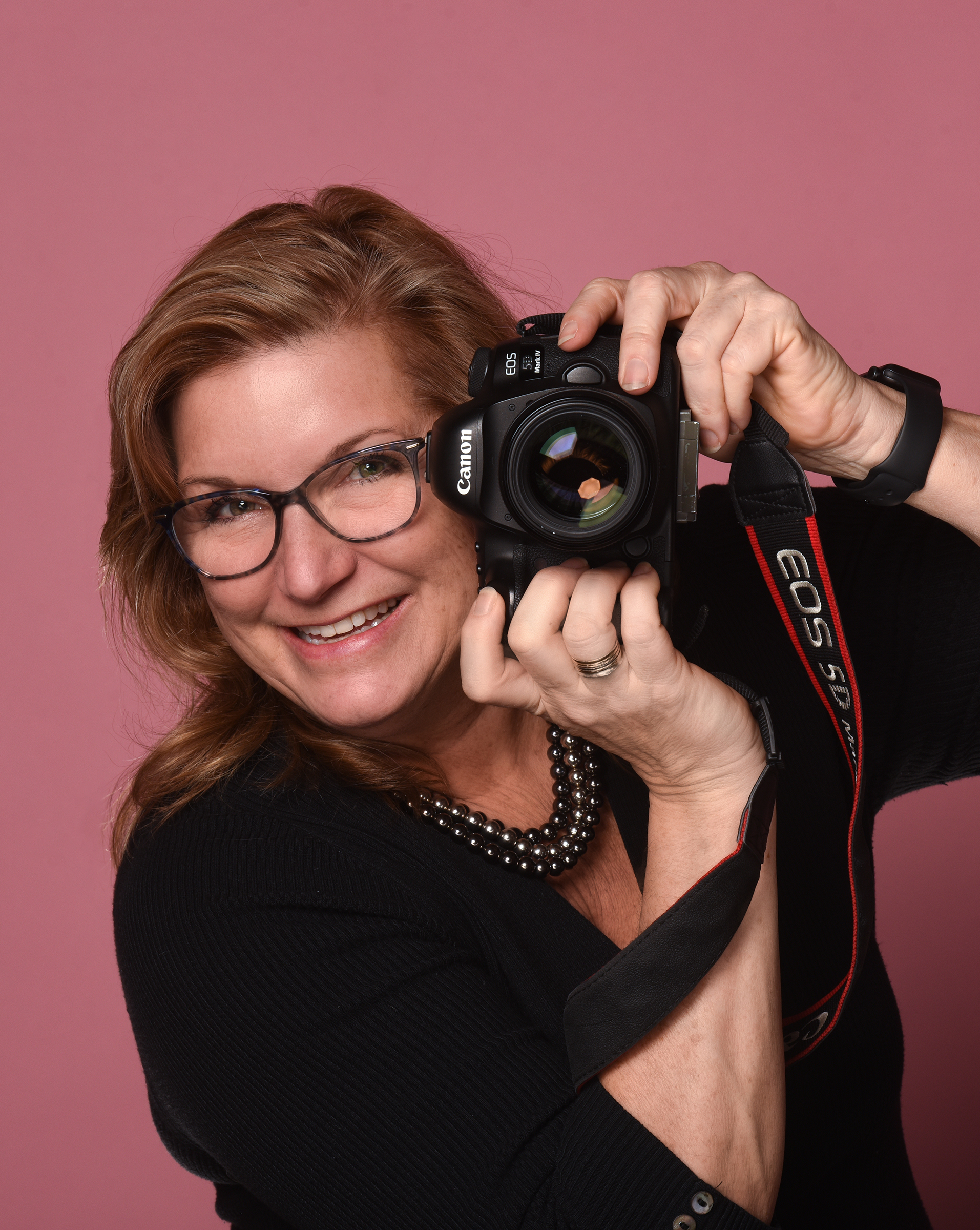 ---
Capture Studios Photography 
Capture Studios is Southwest Michigan's fastest-growing portrait photography studio. Conveniently located downtown St. Joseph, MI in the Box Factory for the Arts, Capture Studios offers both traditional and non-traditional portraiture to meet your specific needs.
Mari Maloney, Owner & Photographer
I started creating images when I was 8 years old and something clicked (literally and figuratively speaking). My lifelong passion for photography began to develop when I discovered I could use my camera as an instrument to create and capture a moment and make it last forever.
I became very active in photography as a high school student and started entering competitions and winning awards for my images. I have been classically trained since the age of 16 and I am always seeking out opportunities to learn more and refine my skills.
Capture Studios Photography was founded in 2008 when I saw a need for portrait and family photography in the Southwest Michigan area. As a teacher for 36 years, I spent every day striving to bring out the best in each of my students. As a photographer, my goal is to bring out the best in each of my subjects and capture it by creating incredible portraits!
---
A session with Capture Studios Photography promises to be a fun, exciting, personal, and comfortable experience. I LOVE when my clients are at ease and have a great time during a session.
By creating a fun, comfortable atmosphere where you can just be you, you'll be able to get all the shots you need, plus more you didn't even know you wanted!
I'm passionate about documenting all of life's important moments, big and small. I specialize in:
Contact me today and let's start a conversation!
Testimonials
"A shoot with Mari is Fun with a capital F. She makes you feel so comfortable in front of the camera and is one of those people who naturally brings out the best in others." – Kendall D.
"Mari at Capture Studios is amazing! She has been doing our family pictures for more than 14 years and also did both of our senior portraits. She is fun, easy to work with, amazing in retouching, and uses the best printing studios possible." – Gabrielle H.
"Mari did an amazing job with all of my daughter's senior pictures! I'm so thankful for her wonderful talent! If you're looking for a wonderful photographer to capture your child's uniqueness and beauty, I highly recommend Capture Studios!" – Tina G.
"Thank you, Mari, for going above and beyond for my son's senior pictures. I love them all. It was a great experience!" – Paula W.
"Mari is exceptional. She plays upon people's strong points and captures their personality so perfectly." – Tonya J.
"Mari, thank you for spending so much time with us and capturing so many unique and awesome shots!" – Shelly S.
"Loved everything about my daughter's senior shoot and the amazing pictures we have to choose from! Thanks for making it such a special and fun night for her! The pictures are magazine worthy. You have a great eye for the perfect shot!" – Christen H.
"Mari got me in the studio, very last minute, for a maternity session. She not only accommodated my schedule but had great ideas and even outfits for me with such last-minute notice. Above and beyond! I can't wait for her to capture pictures of our baby!" – Kara B.
---